Leaving on a Jetplane
Posted:
June 28, 2016
· By:
Teamsikler
· Comments:
0
Under:
Travel
It happened. Finally our adventure has begun. Right now we're in Berlin waiting for our connect flight to Abu Dhabi.
We are very excited and very grateful for this opportunity!
The Bible verse of the day describes perfectly how we feel right now: Very blessed!!!
"You will go out in joy and be led forth in peace; the mountains and hills will burst into song before you, and all the trees of the field will clap their hands."
‭‭Isaiah‬ ‭55:12‬ ‭NIV‬‬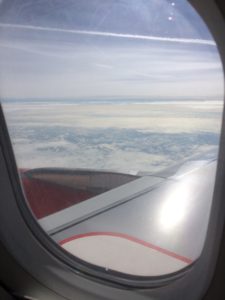 Just awesome!
We will be working on the beauty and content of this page in the next weeks. Stay tuned 🙂
much love,
Johannes and Katrina