Last Two Months Update ? (oct.-dec.)

Okay let us all be true for a moment: Keeping up with blogging is not easy!
So now that we have this out of the way we can try to catch up. I try to do this chronologically (These are only some of the biggest highlights).
October:
In October we went for one week to the ACC Conference in Port Macquarie which is a 4 hours drive up North. ACC (Australian Christian Churches) is the Association for Pentacostal churches in Australia which Hillsong is part of. Katrina served there in the Kids ministry and I served in TV as a camera operator (always open for something new ?). During the sessions we had time to go to the beach where we saw Whales and Dolphins. All the volunteers were accommodated in little Bungalows. We shared one (Ocean View) with the beautiful Bloom family from Switzerland. It was a great but intense week!
"Whale Sneak Peek": IMG_3336
November:
The end of October and beginning of November was the most hectic time in College. Finalisation day came close and everybody tried to finish/re-do their assessments. Not so for me (Johannes) because I had everything "Competent" on first try and on time ?. Katrina did great as well and had to correct only one of her assessments in first semester. You can call us Nerds haha
After all the stress we went on a little weekend trip to the Central Coast with Katrinas fellow Youth leaders. The so called "Tribe Retreat". It was a great time with friends, Jesus and almost no sleep.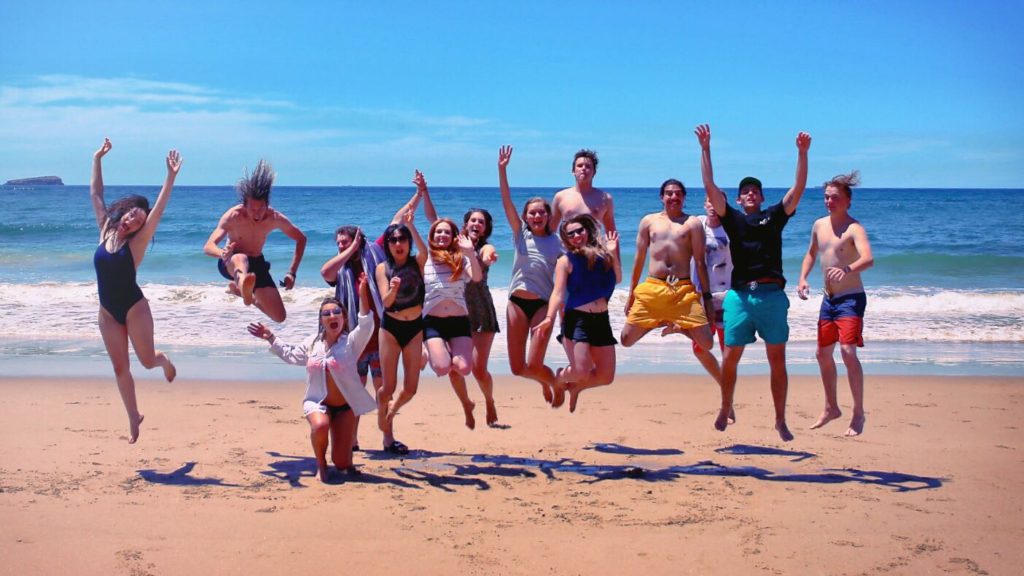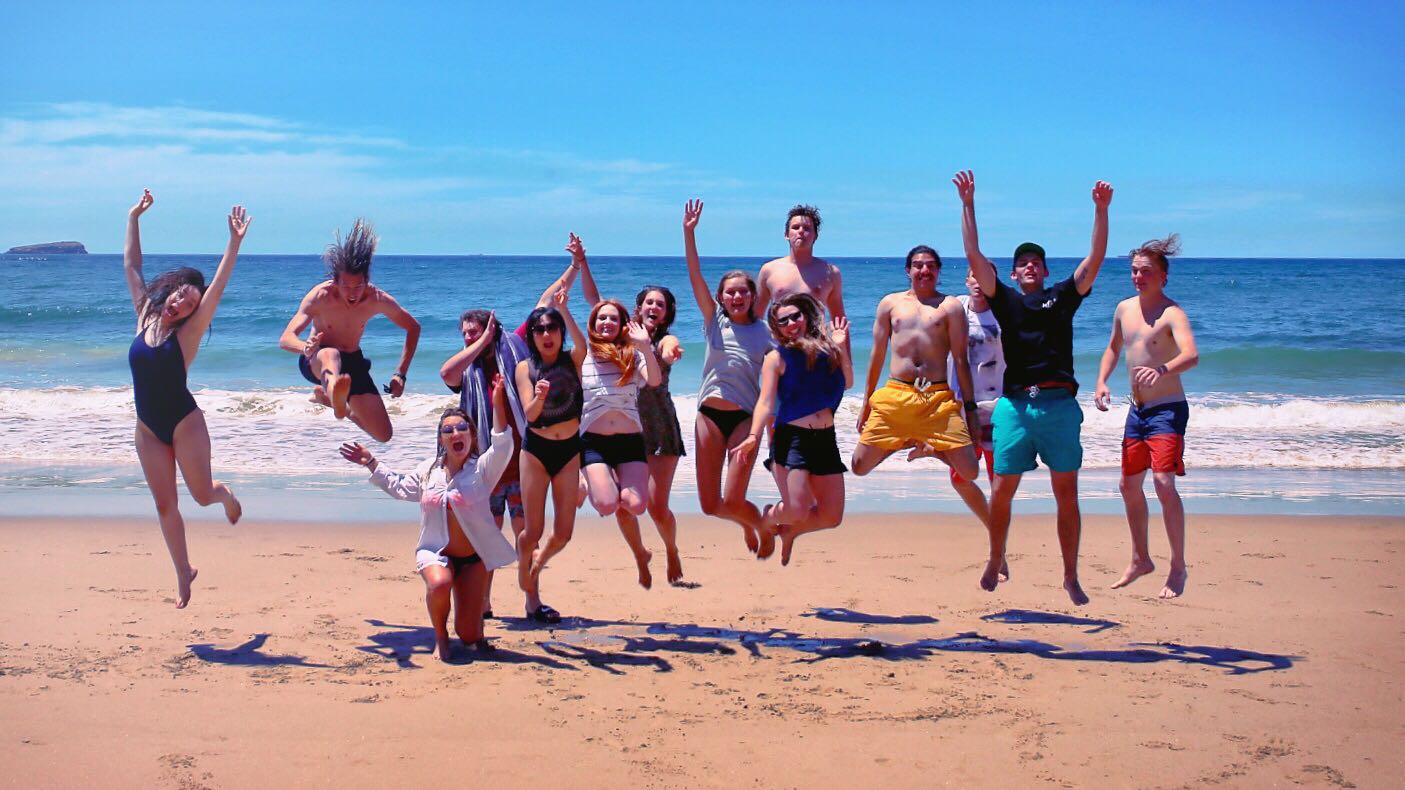 Jobs: In November we finally made some progress in our Job hunt. I found a job as a waiter in an Italian restaurant and Katrina works as a nanny for a little 6 year old (update December: Katrina got a second job and is cleaning some offices Mon.-Fri. in the early morning). After months of struggle and a lot of applications and prayers we are super thankful that God provided us with jobs/finances to keep this journey going. We also want to say THANK YOU to all people back home who support us with finances and prayers, we are grateful beyond words.
End of Semester: Our first Semester at HILC ended not only with one Big Bang. First we had Encounter Week (Unleashed). It was a week full of worship, encouragement, prayers, visions, celebration… Let us just say God was on the move and we were touched by his power, love and grace.
The week after we had Graduation Ball for which College rented one of the top Locations in Downtown Sydney next to Opera House and Harbour Bridge. From food to drinks, from live music to DJ, from dances and dresses everything was just first class. Last but not least we had Graduation Ceremony in the Convention Centre (biggest Auditorium on Hillsong Campus). It was next level. Great performances from our own Hillsong College Dance, Vocal, Musician, Songwriting, TV/Media… students. The amount of displayed talent was unbelievable. And in the midst of all this beauty: Katrina with her Violin. You should watch this! Click here: Katrina at HILC-GradCeremony
December:
Beginning of December meant the start of our 2 months college break and also the beginning of the life in our new house. With the help of a friend and his truck we moved everything in one day. The reasons why we moved: cheaper rent, no more street noise during the night, bigger house, nice garden and… now we have a POOL!!! We still live in walking distance to college and we kept the old housemates but added two more (two more germans??).
Last week I surprised Katrina with an early birthday gift. We went to Coldplay in Sydney. I have seen them before so I knew that their show is so worth the money and Katrina loved it!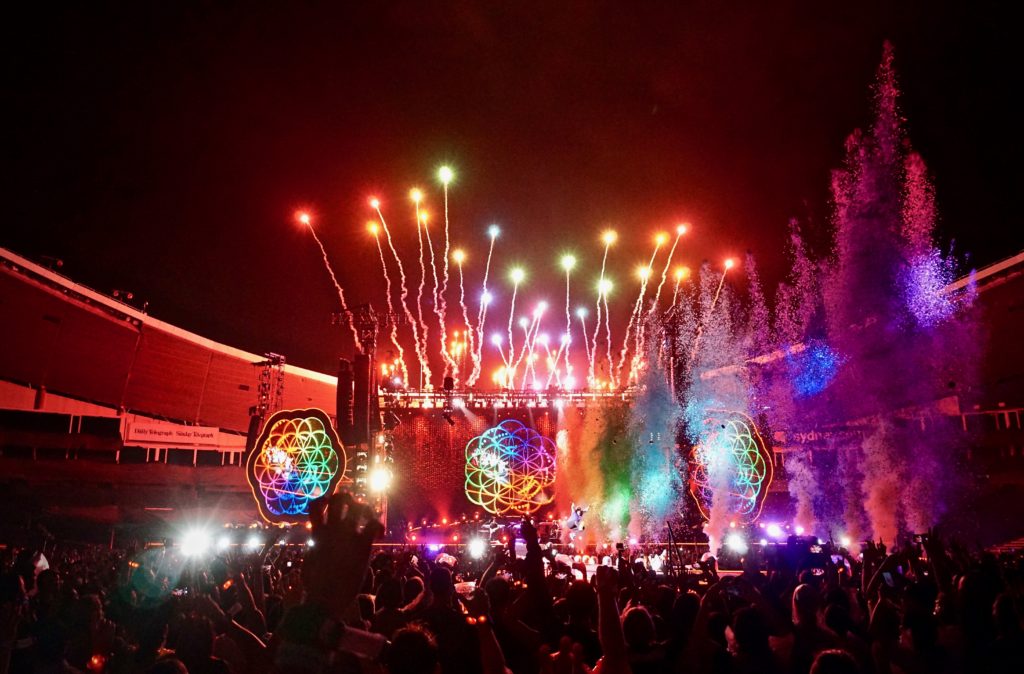 It´s beginning to look a lot like Christmas… NOT haha. It is just to hot for the typical Christmas feeling but People here give there best to get into the mood and especially our church does a great job in doing so. I had the privilege to serve at Hillsongs so called "Christmas Carols Spectacular" Shows. "Every year, over 35,000 people across Australia attend our annual Christmas Carols Spectacular. A theatrical production with film, song, dance and a visit from Santa! Join us as we celebrate the Christmas story." Have I told you that Hillsong is big and does everything with excellence ?
Soon it will be Christmas and we are missing and we will miss a lot of people over this special period of the year. Shout Out to our families, our friends, MGW, Team Jesus, JET Bailif and especially to Toni and Elias.
We love you all!
Johannes & Katrina